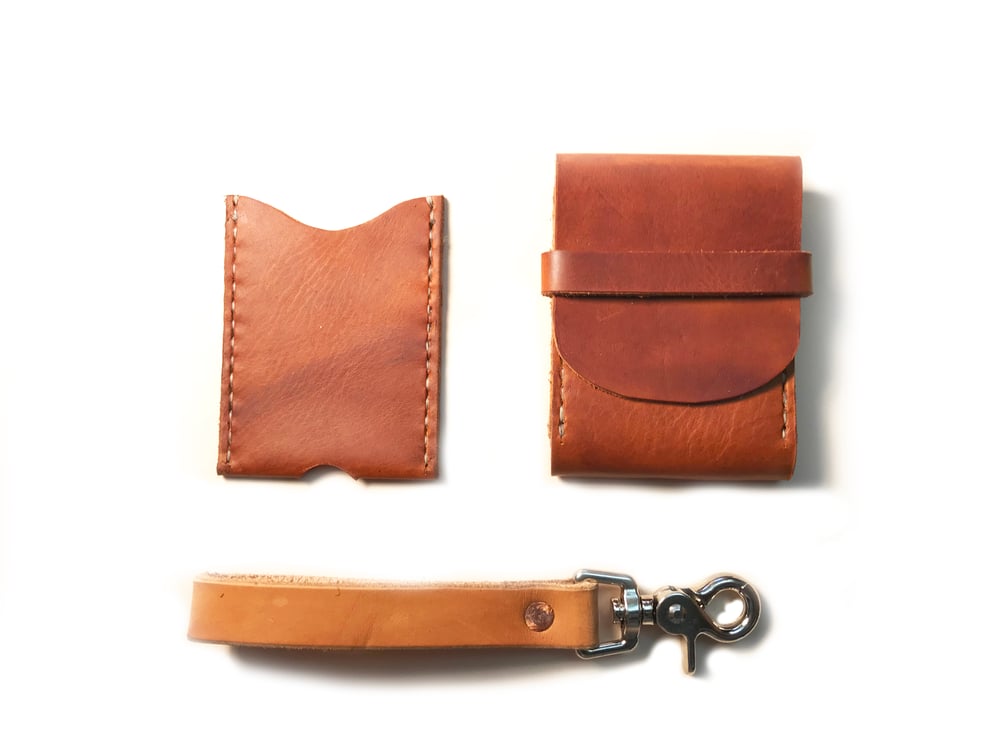 Every Day Carry Bundle - Whiskey Tan
$

98.00

On Sale
Fisherman's Wallet:
Originally this wallet was made to carry your Fishing License and paper bills.
The Cash Fold was used to hold lures and hooks, as well as fishing line.
Compact to fit nicely in the front pocket of slacks, shorts,
or in a shirt pocket without a bulge or creating stress on the seams.
I took this idea of simplicity and functionality and ran with it. I added two more card pockets and mended the cash fold inside the wallet. This secures any paper currency from falling out, even when dropping the wallet.
- Three Card Slots (Each Slot holds about 5-8 Cards)
- Leather Cash fold for paper currency,checks,receipts, etc
- Hand Stitched using 4ply waxed linen thread.
- Triple stitched at Every Stress point to guarantee durability
Dimensions: 4"(H) X 3"(W)
__________________________________________
Heavy Duty Lanyard:
This product was designed to be as tough as the person that carries it...maybe tougher.
It won't stretch, weaken, or lose it's shape as you tug and
pull on it through your day.
What can we say?
It's a Lanyard, so it dos it's job; but we guarantee, it'll do it better than the last one you had to replace.
Dimensions: 7"(H) X 3/4"(W)
__________________________________________
Slim Card Wallet:
Simple. Sharp. Reliable.
Do you live by the minimalist code of "Carry Less, worry less"?
Then this wallet is for you. I personally use one and I love mine.
It can carry 10 - 20 cards
As well as a nice wad of cash.
Please note: Due to monitors, lighting, and slight differences between batches, color may vary slightly from pictures. Because our products are 100% real hides, each may vary slightly. Feel Free to contact us for more information.