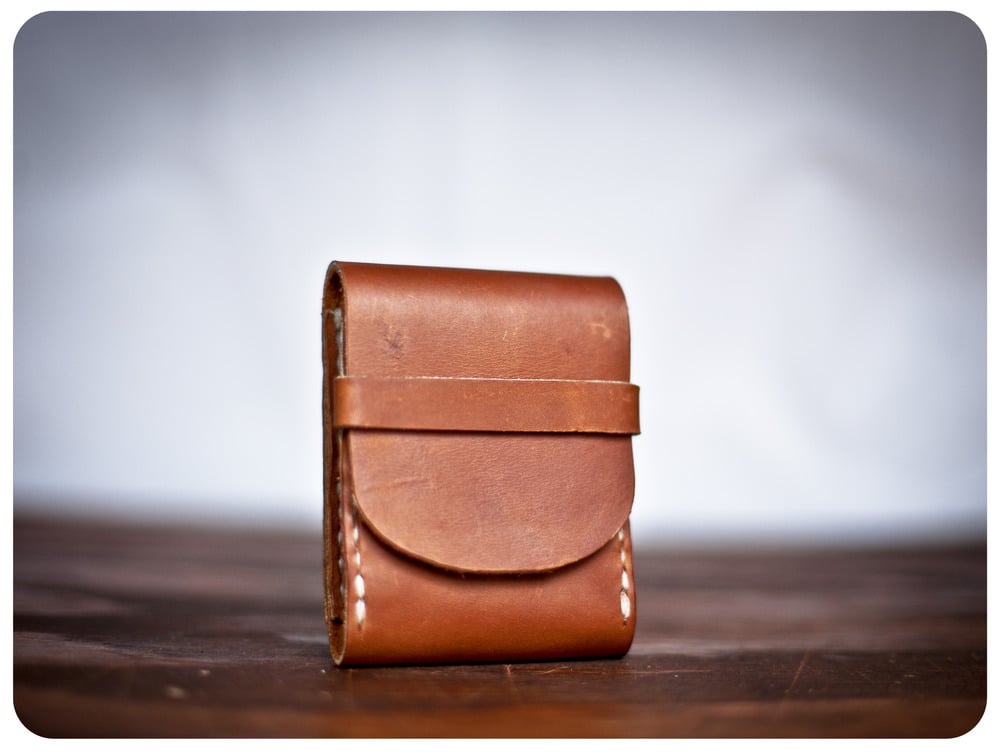 FisherMan's Wallet - Whiskey Tan
$

60.00

On Sale
Fisherman's Wallet:
Originally this wallet was made to carry your Fishing License and paper bills.
The Cash Fold was used to hold lures and hooks, as well as fishing line.
Compact to fit nicely in the front pocket of slacks, shorts,
or in a shirt pocket without a bulge or creating stress on the seams.
I took this idea of simplicity and functionality and ran with it. I added two more card pockets and mended the cash fold inside the wallet. This secures any paper currency from falling out, even when dropping the wallet.
- Three Card Slots (Each Slot holds about 5-8 Cards)
- Leather Cash fold for paper currency,checks,receipts, etc
- Hand Stitched using 4ply waxed linen thread.
- Triple stitched at Every Stress point to guarantee durability
Dimensions: 4"(H) X 3"(W)