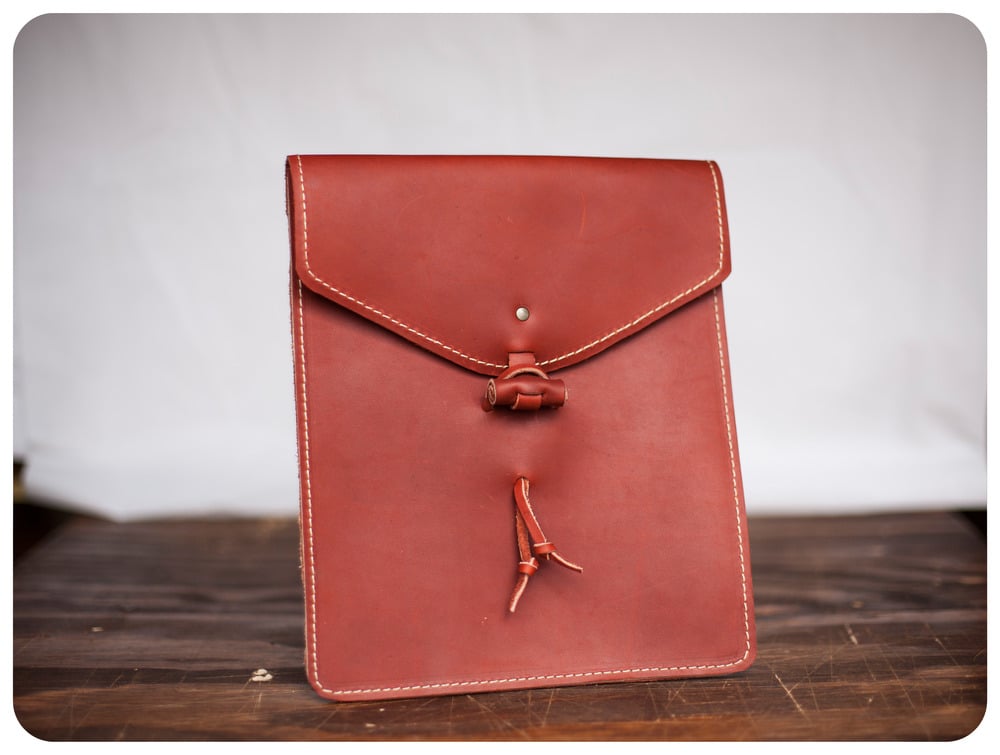 iPad Envelope Sleeve - Redwood
$

65.00
iPad Envelope Sleeve:
When testing out designs for all the "new-fangled" electronics coming out,
we started thinking how would it be to mix the old world in with the new.
For some of us who do not have the time to write letters, we tend to lean towards our
electronics to communicate via email, skype, facebook, TWITTER, etc.
How cool would it be, to carry, protect, and show off your modern day devices
with a parcel inspired leather piece!
Specifications:
- The flap is secured down with our quick release leather strap
- Will Fit most tablets as well as documents, photos, or mail
- Triple stitched at all stress points
- When rolled up the sleeve turns into a tablet stand
Dimensions: 11"(H) X 9.25"(W)
Please note: Due to monitors, lighting, and slight differences between batches, color may vary slightly from pictures. Because our products are 100% real hides, each may vary slightly. Feel Free to contact us for more information.
A funny short story: Our buddy David Bley came over and was messing around with this sleeve that you see pictured. He was folding it back and forth and getting a feel for it, before he planned on purchasing it. He then folded it at the right time and placed his ipad on top of it after showing us something on the internet. There it happened. It was like a choir of angels singing in the background. We noticed the ipad sat perfect on top of the flap while the bottom was rolled up. The friction of the leather kept his tablet in place while typed on it.